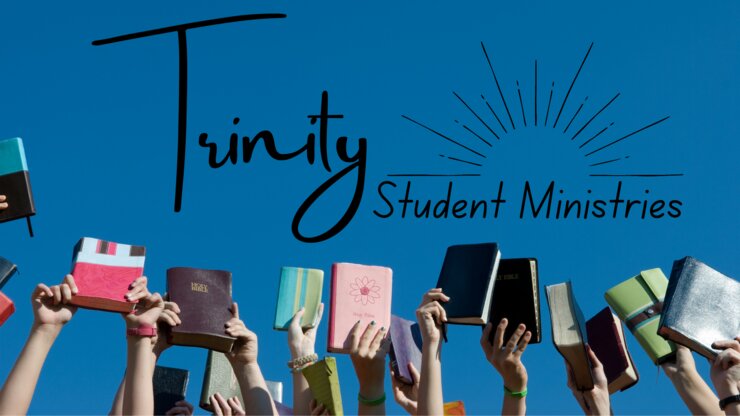 A house is only as good as it's foundation. For Trinity Student Ministries, this is and will always be the living Word of God. We are committed to the spiritual growth of our teens and children at TCC through sound biblical teaching, authentic worship at every meeting and the fellowship that the Bible encourages. Our prayer is that you find a family here at Trinity Student Ministries, where you can truly be who God has created you to be!
Student Ministries meets weekly during the school year from 5pm - 7pm Sunday Evenings and is open to all children ages 3 - 18. Classes are individualized depending on age and maturity: Pre K - Elementary (3-8 yrs old), Pre-Teen (9-12 yrs old) and Youth (13-18 yrs old).
We are currently on break and will start back up again in August, 2022.
Pre K - Elementary Leader | Beth Sawyer
Middle School Leader | John & Sarah Messer
High School Youth Leader | Christian Fore