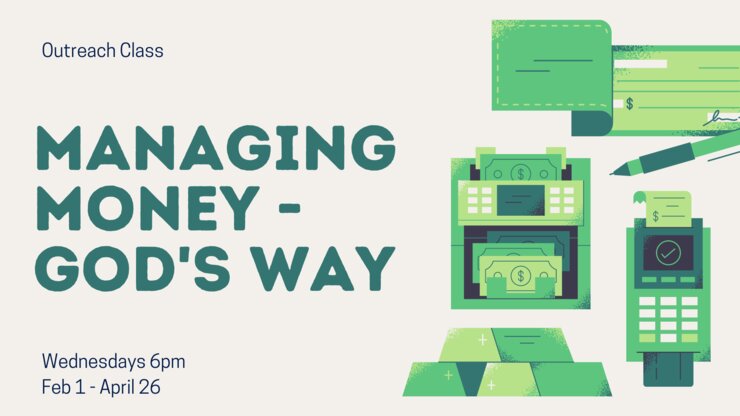 Managing Money – God's Way
Financial stewardship is about so much more than getting out of debt and living on a budget. It is growing into the understanding that all that we are and all that we have was never intended to be about us. It is to be used by God to advance His kingdom for His glory and the benefit of others. We are called to manage everything God has given us according to His biblical principles, because when we care for what God has given us in the way He intended, we and those around us are blessed.
In this class we will review those principles and we will review practical tools for paying off debt, saving, spending wisely and achieving other financial objectives. Please join us.
Our facilitator is George Dash. George was a banker for 40 years and has facilitated Christian financial studies using materials from Crown Financial, Dave Ramsey, Randy Alcorn and others.
To request further information please fill out this form.