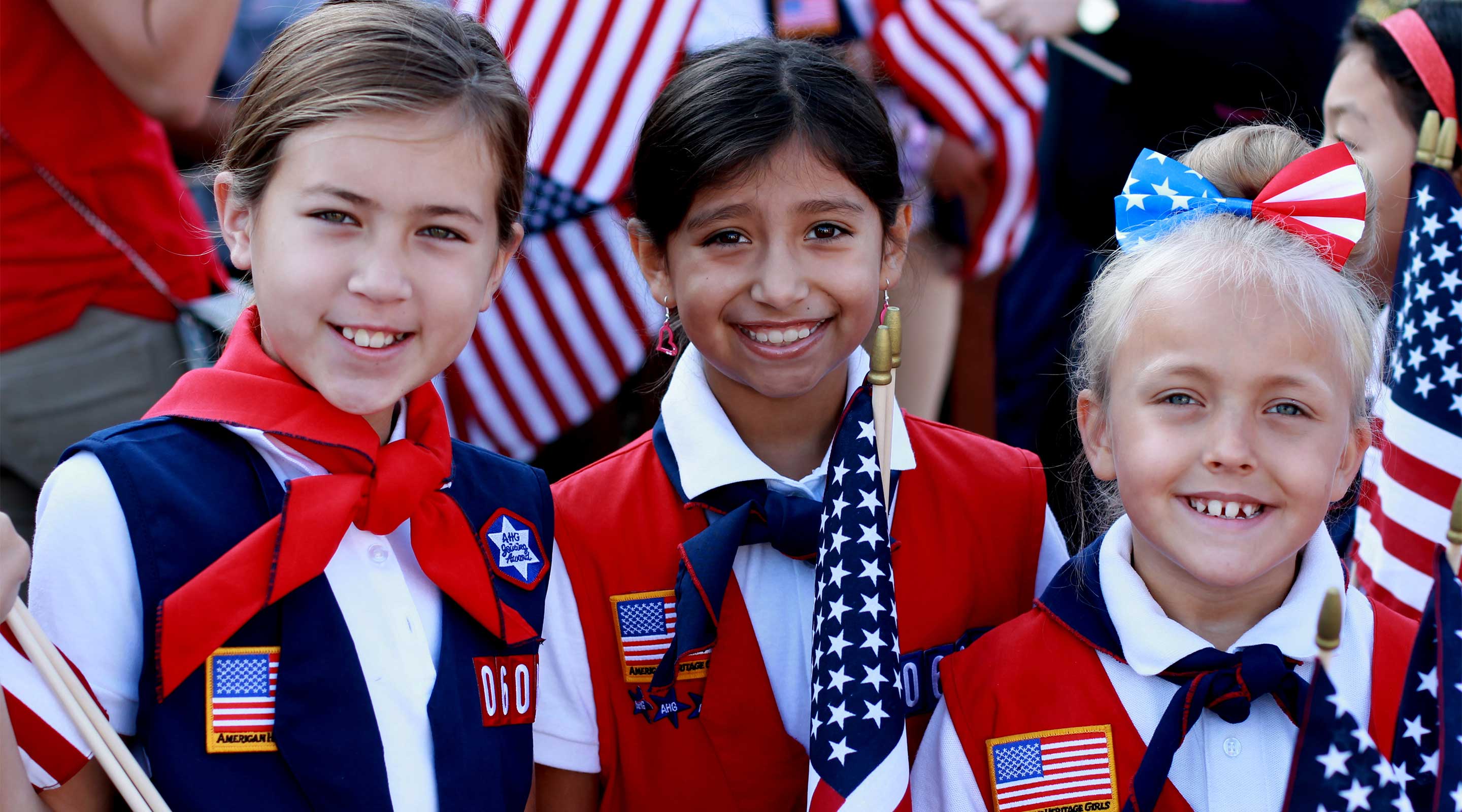 Changing Girls' Lives and Leading Them Towards a More Christ-Centered Life.
American Heritage Girls (AHG) was founded by a group of parents wanting a faith-based, scout-type character development program for their daughters in 1995. The AHG Program is dedicated to the mission of building women of integrity through service to God, family, community and country. AHG girls across the nation and the globe participate in badge programs, service projects, leadership opportunities, and outdoor experiences, all with an emphasis on Christian values and family involvement.
Trinity Community Church Troop will meet every 1st and 3rd Monday of the month at 6:30pm in the Fellowship Hall at 1505 North Franklin Street Christiansburg, VA 24073. The Montgomery County Schools school schedule will be followed for holidays/breaks/snow days.
Click here for more information.